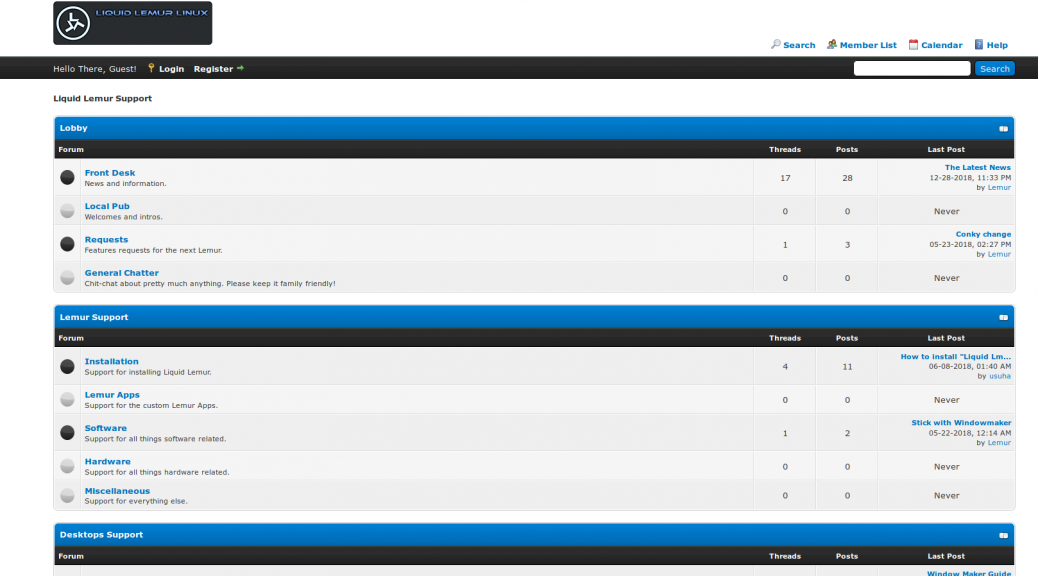 Lemur Forums
Lemur Forums
So, as you may know, I've been having trouble with spammers on the Lemur Forums. So much that I shut off registrations. There are some other issues with the forums that need attention as well. And that takes time.
As I have mentioned a time or two, my free time is short these days. In light of that, I think I need to shutdown the forums completely for now. This (main site) will remain up of course. Temporarily closing the forums will allow me to focus all my free time on building the next Lemur release.
Effective immediately, the Lemur Forums will shutdown. Now don't panic! They will be back once I have the next release ready! I will be switching forum software as well. Stay tuned….