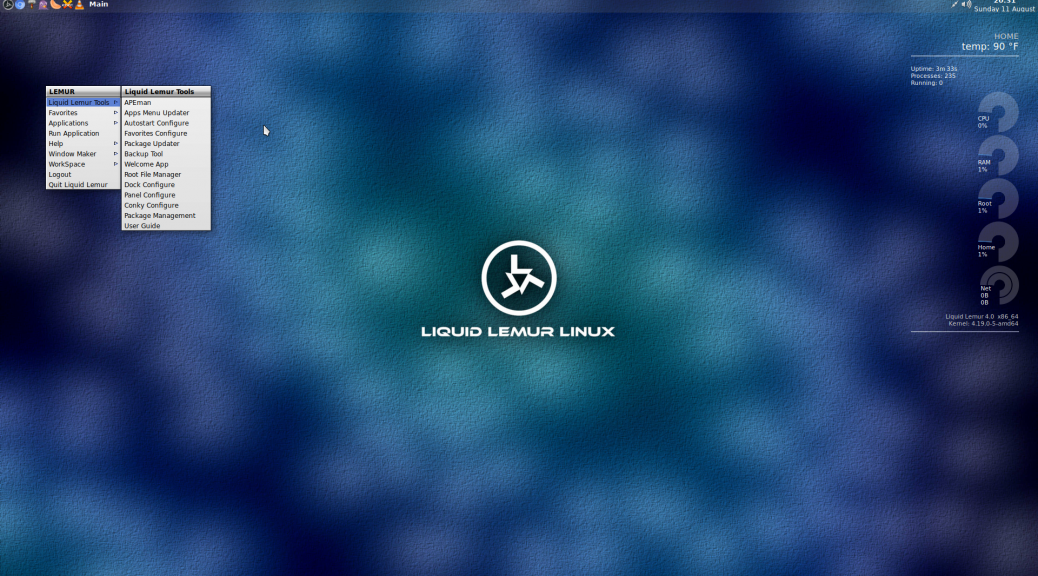 Lemur 4.1 Released!
Lemur 4.1 Released!
Liquid Lemur Linux 4.1 has been released. It should be available on the download server by the time you read this post.
Unfortunately, there is no upgrade path from previous Lemurs (including 4.0) due to the entire Lemur update system being re-written. Going forward from this release, you will be able to upgrade without doing a complete re-install.
Just to mention a few changes… The old Lemur installer has been replaced with the default Calamares installer for Debian. The Lemur Dock and Lemur iDesk have been removed. They are no longer compatible with Lemur. APEman was replaced with an updated version of the old Lemur Control Center. The Control Center is still a work in progress so please be patient.
More changes and updates coming in the next release…